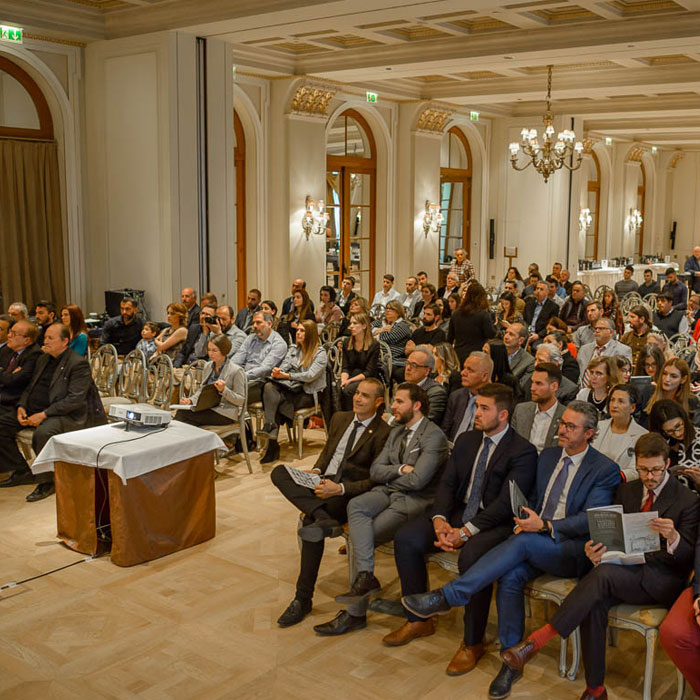 Awards Ceremony

The ATHIOOC awards ceremony is an important part of the competition's promotional activities and an annual meeting place for many producers.
One month after the competition, there is an awards ceremony in a centrally-located venue in Athens. The ceremony takes place at 6 p.m. and is followed by a reception. Previously, all award-winning olive oils are put on display in the same venue from 11 a.m. and are available to taste, free of charge, by olive oil industry professionals, HoReCa professionals, renown chefs, the press etc. Participation at the award ceremony and the reception is complimentary for all award-winning olive mills.
In 2020, due to the Covid pandemic the awards ceremony was cancelled. We hope to be able to hold it this year, as we have from the very first year of the competition in 2016.
Venue and date will be announced in due course.