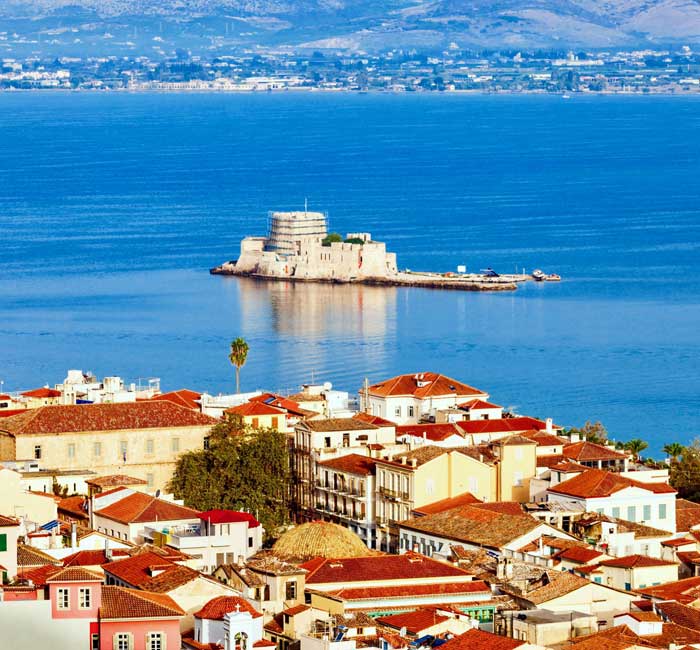 The Olive Groves of Argolis
The striking presence of olive trees throughout Argolis has been extolled since the Minoan and Mycenaean periods. Today, 14 different olive varieties are grown here, but the heart of the olive groves beats to the rhythm of the Manaki (or Kothreiki) variety that covers 70% of the area's olive groves. It yields olive oils famous for their intense fruitiness, which is nicely harmonized with a characteristic sweetness, a distinctive spicy character and a complexity of aromas: citrus leaves and flowers, wild greens, wildflowers, unripe banana and red berries.
Other olive varieties common in Argolis are Agouromanako, Glikomanako, Megaritiki, Koroneiki and Kalamon (Kalamata). Occasionally, local olive varieties are found: Aetonicholia, Damaskinati, Kolimpada, Karidolia, Koutsourelia, Tsakoniki and Tyros' Lianomanako; however, these together do not exceed 3% of the total. The area has two Protected Designation of Origin (PDO) olive oils: Lygourio Asklipiiou PDO (100% Manaki) and Kranidi Argolidas PDO (100% Koroneiki).
Why in Nafplio?
Nafplio (Anapli) was the first capital of the independent Greek state (1828-1833).
Largely preserving its neoclassical character, it remains one of the most picturesque cities in Greece, and is officially designated a traditional settlement. It is the capital of the regional unit of Argolis, with one of the most historic olive groves in Greece. In addition to archaeological references, the many ancient olive trees in the area testify to its historical importance.
Nafplio is also one of the main ports of the Peloponnese. The small fortress of Bourtzi can be visited on an islet in the harbor, and the city also boasts two other well-known Venetian castles: Palamidi and Akronafplia. The center of the city is dominated by Syntagma Square. According to myth, the name "Nafplio" comes from the founder of the city, Nafplios, who called it Nafplia.
Archaeological finds in the area testify to the existence of a city starting in the Mycenaean period. The archaeological site of Mycenae is also relatively close to Nafplio. Its main attractions include Agamemnon's palace, the Cyclopean walls, the tomb of Clytemnestra with the famous beehive dome (tholos), and the well-known lion gate –the symbol of the city with the most important, wealthiest palace of the late Bronze Age in Greece (1350 - 1200 BC). Finally, the theater –the symbol of ancient Epidaurus– is only 43 km from the city of Nafplio.