ATHIOOC is the fastest growing international olive oil competition and the only international competition held in Greece. It has gained the respect of world-class judges and hundreds of olive oil producers from all the olive oil producing countries in the world. In 2021, its 6th edition takes place in Lesvos, one of the largest Aegean islands, with very important olive groves and high quality extra virgin olive oil that embodies the uniqueness of the island's native olive varieties and the value of its agricultural wealth.
Athena competition is what we mean by quality and it is one of the three or four most important in the world.
Jose Maria Penco
Spain
The judging quality is really-really high and the organization is really good as well.
Dr. Richard Gawel
Australia
Athena adds extra value to awards because it takes place in the country where olive oil comes from.
Dr. Kiki Zinoviadou
Greece
If you win a prize you are going to sell you oil better.
Johnny Madge
United Kingdom
It is absolutely one of the best competitions in the world.
Kostas Liris
Greece
I think it's very important that olive oils be tasted by judges from many different countries, as is the case with Athena.
Maria de la Paz Aguilera Herrera
Spain
Greece, the first country in the world to uplift the olive and olive oil by giving them a central role in its culture and economy
Just as long distance runners aspire to participate in the classic Marathon run or great actors dream of performing at the ancient theater of Epidaurus, dedicated olive oil producers dream of the opportunity to compete in the land where everything started.
After Crete and Peloponnese, Lesvos is Greece's most important olive growing area, accounting for 20% of the country's total production. Lesvos has a significant history of olive cultivation. Made from the less-known locally grown varieties of Kolovi and Adramytini, its olive oil has special characteristics.
This year the competition will be held at the Museum of Industrial Olive-Oil Production of Lesvos, a museum funded by Piraeus Bank as a tribute to the islanders and to Greek olive oil. The museum offers a perceptive overview of the island's contribution to olive cultivation and the evolution of mechanical movement in the olive oil production process, as well as the traditions surrounding it. Above all, it is a museum that shows boundless respect for the toil of the locals, whose olive cultivation contributed to the survival and development of their land, even under adverse conditions.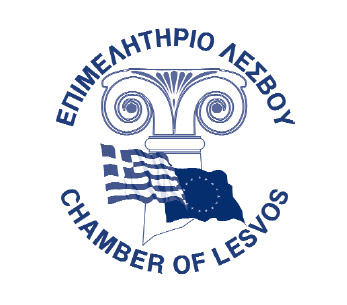 Under the Patronage

With the kind Support