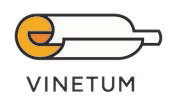 Organization
Created in 2000, Vinetum, the organizer of the Athena International Olive Oil Competition, was the first company in Greece to specialize in communicating about wine.
The company's main objective is to provide communication services related to wine and other alcoholic beverages, meeting the information needs of both consumers and the relevant sectors.
The company's activities include the organization of exhibitions such as Oenorama (wine), Zythognosia (beer), Athens Craft Beer Festival (beer), Bubbles & Foam (sparkling wine), Greek Distillation (Greek spirits and liqueurs) and Drink Pink (rosé wines). Vinetum organizes many other events (such as one-day tasting events, conferences, and informative trips), both on its own initiative and for others, most of them focused on wine. One of the most important is unique in Greece: a presentation of the leading olive oils from various olive oil producing countries of the world, naturally including our country, which takes place annually in the context of the Athena International Olive Oil Competition awards ceremony, with Greek and foreign olive growers participating.
Also, Vinetum undertakes the creation of electronic and printed content, such as the five-language Greek national wine portal, www.newwinesofgreece.com, created on behalf of the National Inter-Professional Organization of Vine and Wine of Greece. The publishing activities of the company include the monthly wine newspaper Ampelotopi (2004-2012), specialized books on wine, maps, posters, newsletters and more. Finally, Vinetum is the Greek representative for several foreign companies with a related focus, for example publishers and international wine competitions such as the Concours Mondial de Bruxelles and the International Wine & Spirits Competition.