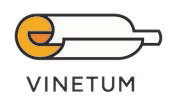 Organization
ATHIOOC is organized by Vinetum Ltd, a Athens-based event management company specializing in food and beverages.
Vinetum was created in the year 2000 and was the first company in Greece to provide communication services to the wine industry through content creation and event management. Since then the company has branched out to other sectors such as alcoholic beverages, craft beer and olive oil.
Vinetum is known as the organizer of Greece's oldest and most important wine fair, Oenorama (since 1994) and for many other product-specific events such as the Athens Craft Beer Festival.
The Athena International Olive Oil Competition is chaired by Constantine Stergides and directed by Maria Katsouli. Mr Stergides is a food and wine journalist and expert wine taster with extensive experience as a judge in numerous international wine competitions. Ms Katsouli is Greece's first wine sommelier and first olive oil sommelier and is an accredited EVOO taster.